My poor neglected blog! Well, the culprit is - predictably enough - no, no, not that old chestnut: 'life', but in fact, my intense hauling and ensuing preoccupation with my new treats. Blame
aestheticcoo
first of all, for an amazing swap which certainly made me feel like it was my birthday come early! It included my now absolutely essential step: a Physician's formula green concealer stick (which if you haven't tried, YOU MUST!),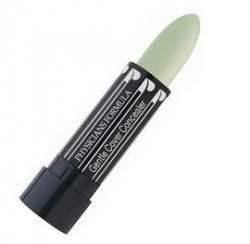 a Korres absolutely heavenly Quince body butter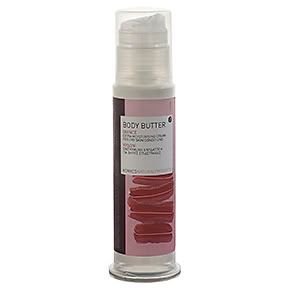 (how did you guess Quince is my fave? Is it everyone's fave? Has anybody TRIED their Quince lip butter?? If not, you haven't lived.)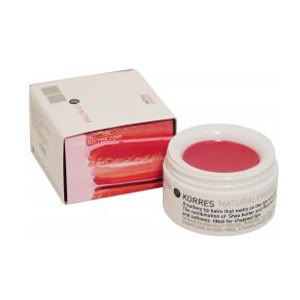 Also included was the famous nail polish I had heard hundreds of raves about, but sadly is not available in the U.K: 'Ruby Pumps' by China Glaze.
This, along with their new 'For Audrey' following suit, is surely their most ubiquitous polish. Strictly for festive occasions (though not just for Christmas) this glittery fuschia red deserves its accolades. One coat and it's pinky red, 2-3 coats and it's pure deep vampy red with a twist... whichever way, the condensed glitters always elevate it to a talking point!
Then there was a gorgeous ELF lace design transparent plastic makeup case, which has me even more tempted to order from them! Thanks also for the additional nail polish by 'Finger Paints' which was like Ruby Pumps but without the extravagance. Love it! And, of course, Queen Helene Mint Julip mask- this was ostensibly the item we were swapping for!! I had heard so many raves and miraculous stories about this, and after my recent swaplift (on MUA) which had been supposed to deliver this sacred tonic unto me, it was a wonderful relief to finally get it for real. And, I am very glad to report, it does work!!! Wonderful haul.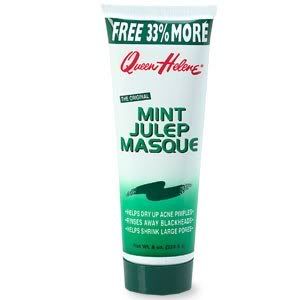 ... But then there was my own hauling. I got a Blemish Kit from Murad, which is seriously making my skin look its best. (£26, available in Harrods or online.) I highly recommend the kit to anyone having breakouts or wanting to even out their skintone. It's packed with natural exfoliants and pure ingredients, and has noticeably revived my skin.
I also got the legendary Coastal Scents 88 Original Palette : WOW!!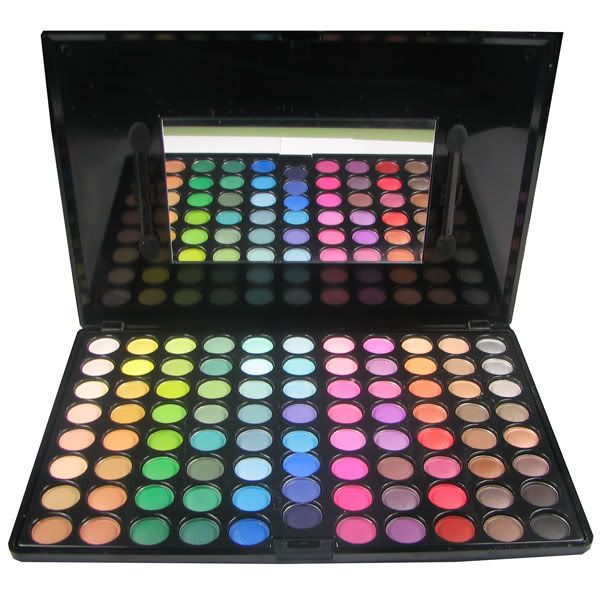 (from Crown brushes, £25)
which is very addictive and certainly a must if you adore bright colours!! I honestly mistrusted people when they said it's MAC quality, but I swear it is! Anyway, MAC eyeshadows vary so widely that many in this palette are better! - There, I said it. You should so look into this palette, you can even pick it up on ebay for a steal if you have the patience to wait for delivery. The only criticism that can be levelled at it, is that it's almost like face paints, in terms of how outrageously vibrant the colours go on.
I got some Crown brushes whilst I was there, and for £2 a piece, you can't go wrong. I got a 227 dupe (which is totally on a par with its £25 counterpart)

and a nice doe foot blender brush which is ideal for hooded eyes and very similar to my Stila no.20 brush. Highly recommended!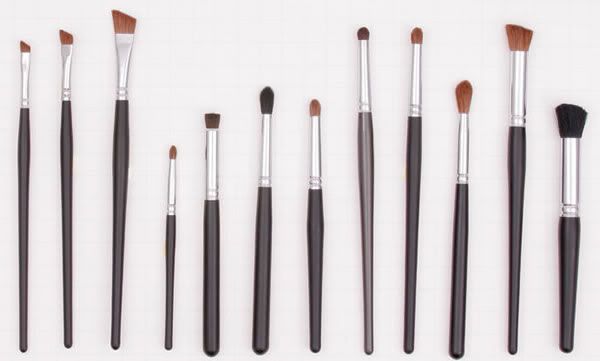 A selection of brushes from Crown brush website
Then I got Benefit Powderflage WHICH DOES WORK!!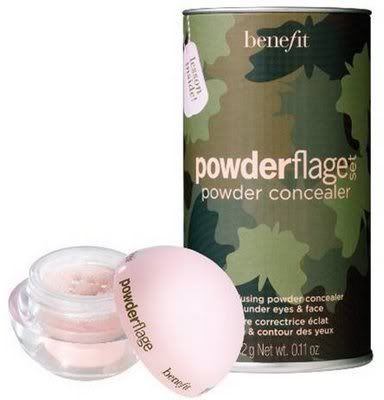 People have got used to MAC, NARS and Coastal Scents type of extreme pigmentation, but this is more subtle and trust me it works to gently haze out your undereye circles, wrinkles (it's especially good for those progressively edging towards those nasty fine lines) and any minor flaws. I love its soft consistency and reflective ability. Almost as perfect as Touche Eclat... and way more fun and hygienic to use!
There were other things (I posted YouTube videos at the time for anyone wondering) but let's now cut straight to MAC Hello Kitty. Because, much to my chagrin, the collection was very pretty in person. The packaging was quite sweet, it just doesn't photograph well. The lipsticks and lip products were a brilliant surprise. Although Cute-ster is too sheer by far, and unoriginal to boot, Big Bow is the most delightful shade of flurescent pink with blue duochrome almost, it's very flattering, lasts an impressive time, especially considering it's a glaze and not ultra-drying like their matte lipsticks!

And it's a very noteworthy departure from MAC, who generally churn out the same dull shades ad nauseam. Popster and Pink Fish deserved their raves- these are not only moisturising, they really do hold pigment. An adorable little tub to carry around with you, and a decent amount of product too. Personally, Popster was my fave as I adore bright corals, and I even bought a backup!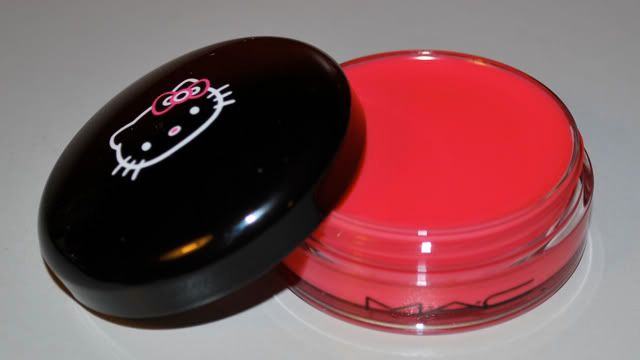 I checked out the Grand Duo blushers, imagining I would find them as off-puttingly sparkle-ridden as their Mineral Skinfinishes, but in fact they are very wearable and very like the soft powdery finish of Chanel blushers.
I must say though, that I would probably not buy again: MAC only gives us 3.2g of product, despite charging the same as for their 10g MSFs! That is just unacceptably underhand! And the shade I got, Love Rock, although it looks unique due to its lilac threading on the 'MSF' highlighter side, actually applies like any other pink blusher if I'm honest.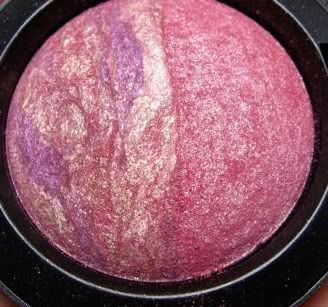 Also, it is very very pink, so never one to get you a natural look- it's very 'doll like'. But some days I love the pink lips pink cheeks look. Still, it's not a versatile everyday blusher in my opinion.

I must end by raving about Trish McEvoy brushes. Although they are expensive and make MAC look like bargain basement, they are made of blue squirel (like some Stila I believe) and feel so luxuriously soft it's uncanny. My MAC 217 has been scratching my eyes recently (it's the full size one so no excuses!) but my no.29 T.M blender is perfect, though smaller and thinner. The T.M no.21 Large Lay down brush picks up pigments like no other, it really makes a charlatan of the 239!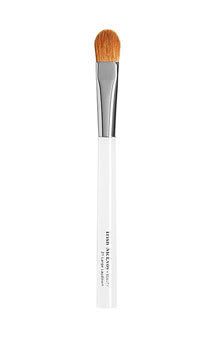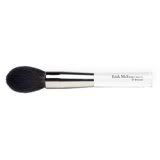 And the no.37 bronze/ highlight brush has become my contouring brush, ever since I scored the amazing amazing (why oh why discontinued!!!!) shade 'Emote' from a sometime MAC collection. That stuff is magic for us pale girls who want a contour that neither looks pinky nor orangey!! I use it everyday now, and feel unfinished without it.

Oh and I've been going wild in Topshop too, I do adore that place! I got 2 coats, as British weather is so changeable. I got a purple 80s style coat. and a soft leather jacket with drummer boy detailing. (excuse the rubbishy pics, much nicer in reality)
... What have you all been hauling?? Tell Auntie Gail!