As a general rule, I like oriental perfumes with a light hearted kick to stop it being too heavy. I like fresh scents but I also appreciate woody, more sumptuous overtones. These are the ones I've been tempted by and why.


I started collecting perfume at a young age, fascinated by not only the bottle designs, but also of course by the way a scent captures an emotion or attitude. In many ways, I supect my initial perfume collection was very much a prelude to my consuming interest in beauty generally!




Donna Karan New York Perfume "A blend of rare Casablanca lilies, .... created to duplicate the skin scent of suede and the cuddly warmth of cashmere."

PERFECT! Beautiful oriental, rich and luxurious and utterly unique, very distictive.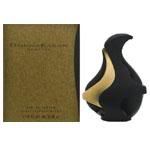 Donna Karan DKNY Perfume "A cold, strict and elegant fragrance for daily and office use. An energicetic wave of the top awaits you with the notes of green tomato leaves, red orange juice and cold vodka. The floral heart is composed of water lily, orchid and daffodil. The composition closes with the mild and pleasant notes of birch and tulip."

- erm, I agree with the office use bit... it's the ultimate office perfume, very professional and sharp/ serious/ sophisticated, but ultimately but this smells like detergent or soap to me.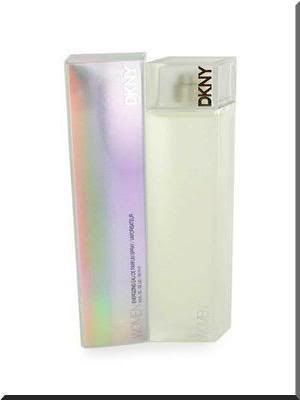 Calvin Klein Euphoria (original) Perfume "Calvin Klein Euphoria opens with the exotically fruity notes of pomegranate and kaki, supported by rich green notes and a sensual floral heart of lotus, champaca and black orchid. The base of this beautiful perfume reveals deeply sexy black violet garbed in amber and carnal musks." - Yes, this perfume manages to open with a fresh, light-heated fruitiness, but then expand to a more mysterious oriental scent. The main notes are rose hip, Japanese apple, green leaves, Lotus, black orchid, red woods, black violet and amber.


Giorgio Armani Elle "An oriental vanilla fragrance. It was launched in 1998.Top notes are pineapple, lime, tuberose, mandarin orange, pear and bergamot; middle notes are orris root, jasmine, heliotrope and lily-of-the-valley; base notes are sandalwood, tonka bean, amber, musk, vanilla and cedar." - A heavier version of my favourite theme: fruity start giving way to a heady musky vanilla and sandalwood base. Less subtle than my other choices, this seems somewhat younger and less sophisticated to me now.

Iceberg Fluid "Soft floral and fruity, with a determined start, sweet freshness at heart and cozy woody notes with vanilla finishing the composition. Citrus freshness of bergamot, mandarin and grapefruit, associated with juicy pear and aromatic basil – make almost masculine harsh top, followed by the flowery notes of jasmine and heliotrope with a nuance of juniper. Vanilla, musk, tonka bean, sandalwood and cedar are settled at the base."

- This scent is very similar to my fave Donna Karan perfume, it's a refined, oriental, woody fragrance. A feminine scent due to its blend of oriental fruits and flowers, but with low notes of musk, woods and amber.
Elizabeth Arden Green Tea "A citrus aromatic fragrance for women.Top notes are rhubarb, mint, orange peel, bergamot and lemon; middle notes are carnation, musk, jasmine, oakmoss and white amber; base notes are caraway, amber, musk, green tea, jasmine, cloves, oakmoss and celery seeds."

- Like DKNY, this is a great office scent, and really citrusy and clean. I love the lotion and shower get version of this as well, this scent is definitely my everyday staple.
Clarins Par Amour Toujours "A floral fruity scent; Top notes are pink pepper and black currant; middle notes are and grapefruit; base notes are rose and raspberry." - A very innocent light fresh rose smell (i.e not heavy musky rose) Extremely girly, innocent: quite simple little perfume, aimed by Clarins for "daughters" as opposed to the Par Amour, but I don't think it smells too young for women. Lasting power not great, has to be re-applied, but very lovely smelling all the same. - I got this because I wanted to smell attractive rather than 'modern' or 'edgy' or even 'confident'... in many ways this is the antithesis of all those things. I won't be re-buying, but it's good to have it for days when you want to give a more submissive and traditionally 'feminine' impression.

Hermes Un Jardin Sur le Nil "Inspired by the travel to Egypt (The Garden on the Nile). Explosive green grapefruit is timed by the floral-pineapple aroma of green mango and sweetly sheer lotus scent. The composition is then taken over by the calamus, sycamore and frankincense. The creator did not define whether this is a fragrance for women or for men. It can be used by both." -Although this fragrance is fresh and light, its lasting ower is brilliant and it never fails to lift my spirits - it's so fresh, confident, distinctive... there's something very very green about it, like fresh cut grass, it bursts out with an energy that is so invigorating. I'd describe it as a very fresh but still softly oriental scent. It's LOVE!


... Would really enjoy hearing what YOUR faves are?? xx